Alpha-1 UK Support Group 
2nd Scottish Gathering
Cluny Activities Kirkcaldy
Saturday 3rd June 2017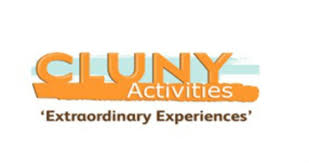 The Alpha-1 UK Support Group invites you, your family/friends/carers to the 2nd Scottish Social Gathering on Saturday 3rd June at Cluny Activities in Kirkcaldy.  The emphasis of this event is on the informal with the gathering being an opportunity to socialise with others who have, or are affected by, Alpha-1 Antitrypsin Deficiency.
The event will commence at 11am with tea/coffee upon arrival.  Following this there is the opportunity to try your hand at one of the many and varied activities on offer at Cluny Activities.  If you wish to take part in any activities please book this direct with Cluny Activities beforehand quoting 'Alpha-1' to receive a 10% discount.  For those of you who do not wish to, or are unable to, take part in any Cluny activities a quiz will take place in the meeting room. 
A buffet lunch will be provided between 2pm and 3pm and from 3pm to 5pm there is another opportunity to take part in activities that Cluny Activities provide. 
Cluny Activities is located 12 minutes from Kirkcaldy train station.  There are a number of places to stay nearby should you require overnight accommodation.
More information on the venue and the activities on offer can be found on their website: http://www.clunyclays.co.uk/events/
To register, or if you require any further information please contact Jane Purves jpurves@qmu.ac.uk