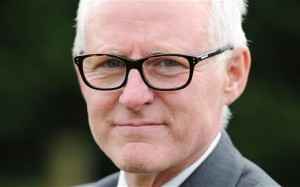 Minister answers Parliamentary Question on Alpha-1 Antitrypsin Deficiency – In May, the Alpha-1 Alliance met with Peter Aldous, Conservative MP for Waveney, to discuss the unmet medical need of patients affected by Alpha-1 Antitrypsin Deficiency (Alpha-1) and the Alliance's campaign for the establishment of nationally commissioned highly specialised service for Alpha-1 in England.
At the meeting, the Alliance briefed Mr Aldous about the current level of care for Alpha-1 patients and our policy recommendations for how services for Alpha-1 patients can be improved in the future. Following the meeting, Mr Aldous tabled a Parliamentary Question to help us determine the next steps in the commissioning process for the Alliance's application for a highly specialised Alpha-1 service, which was submitted to NHS England in April this year.
Please find below the response by Norman Lamb, Minister for Care Services:
Peter Aldous MP: To ask the Secretary of State for Health (1) how often the Prescribed Specialised Services Advisory Group meets per year; and if he will request that it will consider new specialised service applications for Alpha-1 Antitrypsin Deficiency at its next meeting;
(2) what steps NHS England takes to consider (a) all new specialised service applications and (b) new treatments for Alpha-1 Antitrypsin Deficiency; and whether such steps are subject to review by his Department.
Norman Lamb MP, Minister for Care Services The Prescribed Specialised Services Advisory Group (PSSAG) is a Department expert committee which was set up to provide regular advice to Ministers on which services are specialised and should be prescribed in regulations for national commissioning by the NHS Commissioning Board (NHS England). The Group met most recently in May 2014 and may meet up to four times a year.
Evidence, supporting information and activity on those services currently prescribed in legislation for direct commissioning by NHS England and any new services identified as potentially specialised, are made available to PSSAG from a range of sources, which may include Clinical Reference Groups (CRGs), patient groups, clinicians, commissioners and members of the public. The proposals the group considers are in large part generated by NHS England through its CRGs. The PSSAG makes recommendations to Ministers who, before deciding whether to make regulations, consult with NHS England, as required by section 3B of the National Health Service Act 2006.
NHS England advises that where it becomes the responsible commissioner for a service, it considers the funding priority of the service through its clinical priorities advisory group and manages a process for selecting providers. Any highly specialised services that become the commissioning responsibility of NHS England will be discussed at its Rare Disease Advisory Group.
The commissioning of services for people with alpha 1-antitrypsin deficiency is a matter for individual clinical commissioning groups. We understand the Alpha 1 Alliance is working with NHS England and the Specialised Respiratory Clinical Reference Group to develop a proposal on alpha 1-antitrypsin deficiency for a future PSSAG meeting.
Source: Alpha-1 Alliance 12/06/2014