European Respiratory Society to honor longtime UK Alpha-1 researcher Robert Stockley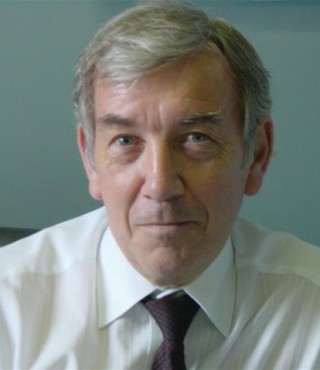 The European Respiratory Society will honor Robert Stockley, MD, with its Presidential Award at the 2014 ERS International Congress in Munich, Germany, Sept. 6-10.
Stockley, professor of medicine at the UK's University Hospital Birmingham and director of the Lung Immunobiochemical Research Group, has focused his research on Alpha-1 lung disease and chronic obstructive pulmonary disease (COPD). This year, he was lead investigator on Kamada's Phase II/III study of inhaled therapy for Alpha-1.
Stockley organizes the UK's Alpha-1 Antitrypsin Deficiency database and established the International Registry for Alpha-1. He has been coordinating multi-center trials of augmentation therapy and alveolar regeneration in those patients.
He has published more than 400 peer-reviewed papers, reviews and chapters, edited seven books, supervised 35 higher degree theses in clinical and basic science, and been a member of the editorial board of more than 15 journals. He initiated and established the International meeting on COPD that is held every two years in Birmingham, and is currently finalizing the 2014 meeting program.
Stockley, whose interest in Alpha-1 research began in the 1970s, says it "became clear that the story was far from simple …. I became aware that the presence of [Alpha-1] did not necessarily mean the development of lung disease even in smokers. Nevertheless, the general acceptance of the logical concept of the process of emphysema development resulted in little support for further research funding."
In the mid-1990s, he was approached by pharmaceutical company Bayer on doing clinical trials on augmentation therapy, which was not available in the UK. Through the collaboration, ADAPT (Antitrypsin Deficiency and Program for Treatment) was established.
"The collaboration has been highly successful in learning about the clinical variations of what was believed to be a single disease process, the role of other genetic modifiers, the variability in lung function decline, the role of exacerbations, the validation of CT scanning as the most sensitive outcome measure in [Alpha-1] and hence the design and delivery of clinical trials of augmentation therapy, new strategies in gene correction and even studies on the liver," Stockey said. "This unique combination of basic science and clinical observation leading to understanding of the disease and the design of clinical trials has been central to where we are today."
Source: Alpha-1 Foundation 28/08/2014