A campaigning mum-of-two, whose husband died from a rare genetic disorder, has taken her fight to help other patients to Parliament.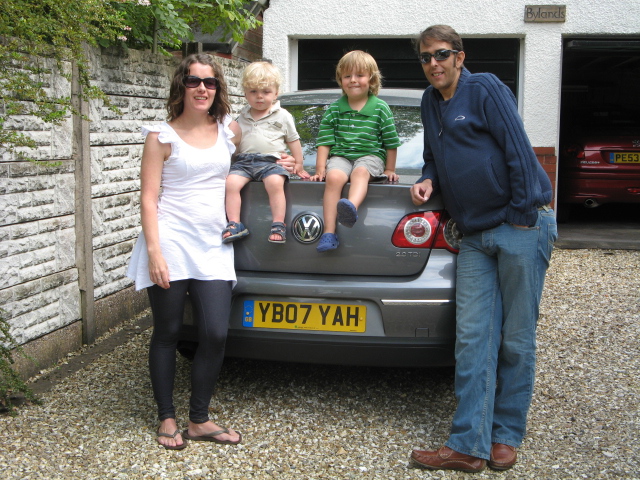 Charlotte Goode's husband, Stuart, 36, died in August 2009 from an inherited condition which caused liver and lung disease. He left two young sons.
Since his death, Charlotte has been campaigning to raise awareness of Alpha-1 antitrypsin deficiency.
She says because the condition is so rare, there are only a handful of experts in the country to treat people suffering from it. Stuart was passed between nine different consultants because no-one knew how to treat his condition or provide an accurate prognosis.
Charlotte, from Clayton-le-Woods, travelled to Westminster this week to attend a Parliamentary seminar about Alpha-1.
There were a panel of speakers including leading clinicians, commissioners, patient representatives and supporting MPs.
They were told about the day-to-day experiences of people with the condition, as well as the tragic story of a nine-year-old boy who died without being diagnosed.
At the seminar, a policy was launched which could see specialised services provided for Alpha-1 patients and training for GPs to help them understand the disorder.
It will be considered by the NHS and MPs, who will decide if it should be adopted.
Charlotte, 38, said: "There was a really shocked look on their faces about why they had never heard of this condition.
"We have got through to them, but it's now a long process of bureaucratic work.
"We are on the road now to making something happen."
Charlotte is also raising funds to help set up centres of excellence for sufferers.
She added: "Stuart was a guy who didn't want to make a fuss about anything. I'm sure he would be looking down and feeling proud of me though."
Source: Lancashire Evening Post