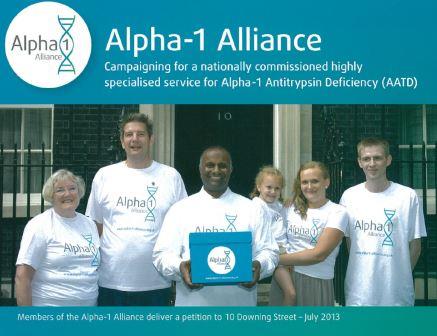 The Alpha-1 Alliance submitted a flyer to the Winter Conference of the British Thoracic Society (BTS), which took place from 4th – 6thDecember in London. The BTS conference brings together the clinical community in respiratory medicine.
The flyer was developed to provide information about the Alpha-1 Alliance and its campaign for the establishment of a highly specialised service for Alpha-1.
The flyer was included in every delegate's conference bag with the objective to raise further awareness and support for the Alliance's campaign.
To view the flyer, please follow the link:BTS Flyer