Minister Answers Parliamentary Questions on Alpha-1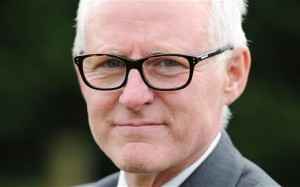 MPs supporting the campaign of the Alpha-1 Alliance have raised questions with the Minister Norman Lamb MP in Parliament.
Alison Seabeck, Labour MP for Plymouth, and Dr Stella Creasy, Labour MP for Walthamstow, tabled the questions to help the Alpha-1 Alliance to further clarify NHS England's application process for specialised services within the NHS.
Please find the Minister's response included below:
Alison Seabeck MP: To ask the Secretary of State for Health when the next meeting of NHS England's Prescribed Specialised Service Advisory Group will take place; and whether consideration of applications for highly specialised services for rare diseases like Alpha One-Antitrypsin Deficiency will be on the agenda for that meeting.
Stella Creasy MP: To ask the Secretary of State for Health what research his Department has (a) commissioned and (b) undertaken on the services available in the NHS for patients with alpha-1 antitrypsin deficiency.
Norman Lamb MP, Minister for Care Services: The commissioning of services for people with alpha 1-antitrypsin deficiency is a matter for individual clinical commissioning groups. The Department has made no assessment of these services locally.
The Prescribed Specialised Services Advisory Group (PSSAG) is a Department of Health expert committee which was set up to provide regular advice to Ministers on the services that are specialised and should be prescribed in regulations for national commissioning by the NHS Commissioning Board (NHS England).
We understand the Alpha 1 Alliance is working with NHS England and the Specialised Respiratory Clinical Reference Group to develop a proposal on alpha 1-antitrypsin deficiency for the next PSSAG meeting, which will be held on 16 May.
Source: Alpha-1 Alliance 27 March 2014