In a landmark seminar at the Scottish Parliament last week, the Alpha-1 Alliance moved one step closer to achieving its goal of improving health services for patients of the condition in Scotland – with a personal commitment to improve care for the rare disease from Health Secretary Alex Neil MSP.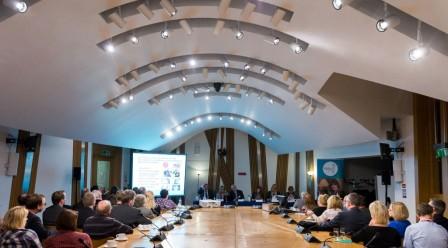 The event, which was chaired by Dr Aileen McLeod MSP, served as a platform to discuss the Alliance's policy report on the unmet medical need of Alpha-1 patients in Scotland – which was informed by the findings of the Alliance's 2013 survey of Scottish Alpha-1 patients, relatives and carers.
Members of the Alpha-1 patient community, specialists clinicians, government officials and politicians came together to talk about what steps can practically be taken to establish a nationally commissioned specialist service for Alpha-1. The Alliance was pleased to welcome a number of MSPs to the event, including Conservative spokesman for Health and Community Care Nanette Milne, Linda Fabiani, Iain Gray, Christian Allard and Minister for Children and Young People Aileen Campbell.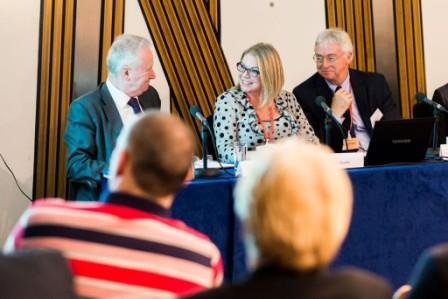 Karen North, an Alpha-1 patient and Chair of the Alliance, and Fay Whittaker, an Alpha-1 patient and member of the Alpha-1 UK Support Group, both spoke of their experiences with the condition and about the need for better care for Scottish Alphas.
Professor MacNee, Chair of the Alliance Scotland and Professor of Respiratory and Environmental Medicine at the University of Edinburgh, provided further evidence of the high unmet medical need experienced by Scottish Alpha-1 sufferers in his presentation on the 2013 survey's findings –confirming the pressing need to establish a national specialist service.
Cabinet Secretary for Health and Wellbeing Alex Neil MSP made a firm commitment to improve services for Scottish Alpha-1 patients, pledging to implement a 'step change' in Alpha-1 care. Mr Neil also indicated his intention to initiate a dialogue with the health ministers of the other UK nations to accelerate access to treatment.
"This is a really significant and encouraging commitment to receive from a government Minister" said Chair of the Alliance Karen North "the Alliance will now be doing everything it can to ensure that these changes are impended as quickly as possible".
Following an overview on the context of specialised commissioning presented by Elizabeth Porterfield, a government official at the Quality Unit of the Scottish Government Health and Social Care Directorates, the event ended with a Q&A session between the audience and panel speakers.
The Alliance will now begin to formally engage with NHS Scotland regarding the establishment of a specialist service for Alpha-1.